Welcome:  President Christine M. Riordan, Ph.D.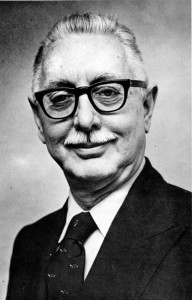 Opening Remarks: Gayle D. Insler, Provost and SVP for Academic Affairs
I. Derner as a Person
– Robert Mendelsohn, Phd
– Richard Billow,Phd
II. Gordon Derner's Impact on Clinical Psychology
– Nicholas Cummings, PhD
– Lavita Nadkarni, Phd
– Kirkland Vaughans, PhD
Meeting our Faculty and Students: Lunch and Poster Sessions
III. Modern Recent Psychodynamic Therapy
– Jacques P. Barber, PhD
– Robert Bornstein, PhD
– Peter Fonagy, PhD
– tba
IV. Keynote Speaker: Peter Fonagy
To register, email Janet Baronian. Seating is limited and registration is required.
---
For more information or RSVP, please contact:
Janet Baronian
e- baronian@adelphi.edu