With Lisa Coyne, Ph.D.
---
6 CE and 6 NYS OASAS clock hours
Acceptance and Commitment Therapy (ACT) is an evidence-based behavioral treatment approach that can be used transdiagnositcally within a myriad of mental health systems.  ACT employs acceptance/mindfulness and valued action/commitment processes to increase clients' ability to engage in effective behavior while experiencing difficult thoughts, emotions, or sensations.  ACT developed from a robust empirical base exploring basic verbal processes (i.e., Relational Frame Theory) and has resulted in close to 200 clinical trials suggesting its efficacy across numerous psychological disorders, including substance use disorder, anxiety, chronic pain, OCD, depression, psychosis, smoking cessation, stress, burnout, and parenting. This clinical workshop will explore the use of Acceptance and Commitment Therapy (ACT) with adults presenting with a variety of psychological issues. Participants can expect some didactics, video clips, and many opportunities to practice or experience particular ACT techniques, as well as opportunities for case consultation.  Participants will be broken into small groups and pairs for experiential and role-play exercises. ACT establishes psychological flexibility by focusing on six core processes:
Acceptance of private experiences (i.e., willingness to experience odd or uncomfortable thoughts, feelings, or physical sensations in the service of response flexibility)

Cognitive defusion or emotional separation/distancing (i.e., observing one's own uncomfortable thoughts without automatically taking them literally or attaching any particular value to them)

Being present (i.e., being able to direct attention flexibly and voluntarily to present external and internal events rather than automatically focusing on the past or future)

A perspective-taking sense of self (i.e., being in touch with a sense of ongoing awareness)

Identification of values that are personally important

Commitment to action for achieving the personal values identified
Learning Objectives:
Participants will be able to:
Describe an overview of ACT for use across psychological disorders.
Provide a rationale for why a contextual behavioral approach may be useful across various psychological issues.
Provide a brief overview of RFT and illustrate its use in case conceptualization, assessment, and treatment. 
Define, illustrate, and practice using all six ACT components.
Conceptualize cases from an ACT perspective, including functional assessment, structuring of treatment goals, and monitoring progress.
Illustrate how to harness values-based work more specifically and deeply.
Demonstrate the skills they learn through role plays, dyads, and small group work.
Illustrate how to harness ACT to deepen therapist-client relationships.
Describe how to approach anxiety and depression from an ACT perspective.
Present cases and obtain consultation on using ACT with challenging clients.
---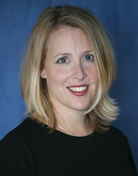 Lisa W. Coyne, Ph.D., is an internationally recognized ACT Trainer, and is on the Faculty at Harvard Medical School, where she directs McLean OCD Institute for Children and Adolescents (OCDI Jr.). She is an Associate Clinical Professor at Suffolk University in Boston, MA, and is also a licensed Clinical Psychologist. Lisa has published numerous peer-reviewed articles and chapters on ACT and related constructs for children, teens, and adults.  She is the author of the recently released book for parents of young children The Joy of Parenting: An Acceptance and Commitment Therapy Guide to Effective Parenting in the Early Years. 
» View workshop fees and register
Please update your browser to the most current version in order to use our online registration site.
This program has been approved for CEU credits by the New York State Education Department's State Board for Social Work. Adelphi University School of Social Work is an approved provider of continuing education for licensed social workers #0032. New York State Office of the Professions (NYSED) regulations require that participants must be present for the entire approved educational activity in order to receive a certificate for continuing education credits. There is no accommodation in the State regulations for late arrival, late return from lunch or breaks, or early departure. At present, there is no procedure for granting partial credit for approved continuing education events. If there are any changes in State regulation, this policy will updated accordingly.