This workshop is sold out.
---
With William M. Zangwill, Ph.D.
---
18.25 NYSED approved CEs
Thursday, Friday, Saturday March 31–April 2
9:00 a.m.-4:15 p.m.
---
Eye Movement Desensitization and Reprocessing (EMDR) is the most exciting psychotherapeutic development in the past twenty-five years. Research has repeatedly shown its effectiveness in treating Post Traumatic Stress Disorder (PTSD) and has led to EMDR being recommended for treatment of PTSD by professional associations and agencies throughout the world.
 
This event is cosponsored with
the generous support of Sunrise Health

LEVEL 1
This first part of this three part training on EMDR will cover:
The history of EMDR
The eight phase treatment model needed to effectively implement EMDR
How to select which clients are appropriate for EMDR and which are not
How to weave EMDR into one's existing therapeutic practice
This is an experiential workshop combining lecture, demonstration, and practice. Participants will spend approximately 40% of their time in small groups experiencing EMDR as a client and implementing it as a clinician. By the end of this first part, clinicians should be able to implement EMDR with many, but not all, of their clients.
Who may attend? 
EMDR training is open to mental health professionals who are licensed (or certified or registered) by their state for independent practice. The training is also open to advanced graduate students, interns, and other mental health professionals on a licensure track, with a letter of support from their supervisor.
Complete LEVEL 1 Training Requirements
REQUIREMENTS. Three sections with a minimum time and content requirement
A.  Part 1: 18.25 hours
B.  Part 2: 21.75 hours
C.  Part 3: Consultation (10 hours)
The approximate cost for completing all three sections is $1740.
---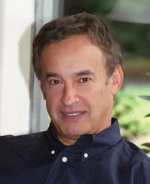 William M. Zangwill, Ph.D., is a highly regarded EMDR trainer, who worked extensively with Dr. Francine Shapiro, the originator of EMDR. A preeminent EMDRIA-certified EMDR Trainer, during his 20+ years as a trainer he has led workshops across the US as well as in Europe, Asia and the Middle East.
He has written extensively on EMDR and presented at several national conferences. He also specializes in combining EMDR and Meditation and in using EMDR with Schema Therapy. 
---
What is the difference between receiving an "EMDR Basic Training Certificate of Completion" vs. becoming "Certified EMDR Therapist?"
Upon completion of EMDR Basic Training, you will receive an "EMDR Basic Training Certificate of Completion-Part 1" from Adelphi University. This means you will have a knowledge of EMDR and should be able to implement this use with some of your clients. Upon completion of all three parts of the basic training you will be able to join EMDR International Association (EMDRIA) and become eligible for certification.
In order to become a "Certified EMDR Therapist," however, you must meet the following criteria:
Have license/certification/registration to practice independently as a mental health professional.
Become a member of EMDRIA – the EMDR International Association
Meet the requirements set by EMDRIA to become a "Certified EMDR Therapist":

Completion of the EMDR Basic Training
Receive 20 hours of consultation by an Approved Consultant in EMDR

at least 10 hours through individual face-to- face
the remaining 10 hours may be obtained through small groups

At least 50 EMDR trauma sessions with no less than 25 clients
Complete 12 hours of CEU's in EMDR post the Basic Training
Please update your browser to the most current version in order to use our online registration site.
This program has been approved for CEU credits by the New York State Education Department's State Board for Social Work. Adelphi University School of Social Work is an approved provider of continuing education for licensed social workers #0032.
Payment and Cancellation Policy
Please note that there is no financial aid available for continuing education courses. We do offer a partial payment plan. Minimum payment due upon application is $400. The remaining $295 payment will be due no later than March 31, 2015 in order to receive your postgraduate certificate. Following March 24, 2015 there will be no refund of this deposit. Prior to March 24, 2015 the deposit will be returned with a 10% administrative fee.