With Daniel Sonkin, Ph.D. 
---
About the Program
Domestic violence occurs within all cultures and across all socioeconomic backgrounds. Forty years of research indicates that domestic violence is complex phenomenon and that there are many ways of understanding who is at risk for victimization and perpetration of aggressive behavior. Potential risk factors for domestic violence include, Insecure and disorganized attachment, witnessing violence as a child, substance abuse, community violence, stress and some psychiatric disorders. Recent research suggests that the most common form of domestic violence is bi-directional likely and therefore professionals are likely to see either male or female court-mandated perpetrators in treatment. With the advent of mandatory arrest laws for domestic violence, treatment programs around the country have proliferated in response to the growing need for services of court-mandated clients. Models of treatment fall into one of three categories – educational, cognitive-behavioral and psychodynamic. Many of these treatment programs have reported a fairly robust treatment effect. However, analyses of multiple studies suggests that there is only a mild to moderate effect of treatment overall.  Given this reality, it is important that clinicians expand the current models in order to optimize treatment effectiveness.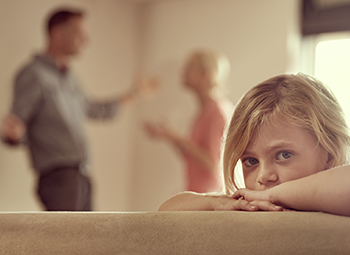 This full-day workshop is designed to help clinicians develop both the essential skills necessary for effective treatment of domestic violence perpetrators, as well as explore ways to expand their approach to include other strategies to reduce violent behaviors. This workshop will include an overview of the recent research on domestic violence (including risk factors, the abusive personality and evidence-based treatment), attachment theory, neuroscience and domestic violence and mindfulness-based stress reduction to treatment domestic violence perpetrators. 
Participants will be able to:
Identify typologies of perpetrators
Recognize attachment styles of perpetrators
Utilize attachment-based interventions with perpetrators of domestic violence
Identify evidence-based interventions for domestic violence
---
About the Instructor
Daniel Sonkin, Ph.D., is a Licensed Marriage and Family Therapist in an independent practice in Sausalito, CA. Since 1981, his work has focused on the treatment of individuals and couples facing a variety of interpersonal problems. In addition to his clinical experience, he has testified as an expert witness since 1977 in criminal cases where domestic violence is an issue. He has also evaluated defendants facing the death penalty, conducted social histories with a focus on their childhood abuse and its impact on adult criminal behavior. He has also testified as an expert witness in malpractice cases and licensing actions. As one of the early specialists in the field of family violence, Dr. Sonkin has developed a widely-used protocol for treating male batterers. His book, "Learning to Live Without Violence: A Handbook for Men" has been published in English, Spanish and Japanese and is utilized by treatment programs around the world. He is also the author of numerous articles and books on domestic violence and child abuse including, "The Male Batterer: A Treatment Approach", "Domestic Violence on Trial: Psychological and Legal Dimensions of Family Violence", "Wounded Boys/Heroic Men: A Man's Guide to Recovering from Childhood Abuse", "The Juris Monitor Stabilization Program for Stalkers", "A Counselor's Guide to Learning to Live Without Violence," the coeditor of "Intimate Violence: Contemporary Treatment Innovations" and "Domestic Violence: The Court-Mandated Perpetrator Assessment and Treatment Handbook". He is the recipient of the 1989 Clark Vincent Award for Literary Contribution to the field of Marriage and Family Therapy from the California Association of Marriage and Family Therapists, and is the 2000 recipient of the Honorary Distinguished Clinical Member Award from the California Association of Marriage and Family Therapists.
---
Registration
---
Adelphi University is committed to providing an environment which is responsive to the needs of individuals with disabilities including students, faculty, administrators, staff and the larger community. The institution is equally supportive of full compliance with the Americans with Disabilities Act (ADA) of 1990 and Section 504 of the Rehabilitation Act of 1973, as amended. The Committee on Individuals with Disabilities (CID) pledges continued active support in achieving universal access and ensuring that academic programs, facilities, and activities are made available to all students, employees and visitors with disabilities.
Accommodations will be made to support learners with special needs to participate in the training/workshop. Please contact the Institute for Parenting Coordinator at 516.237.8513 to request such accommodations.
---
Credentialing Information and Continuing Education
New York State Office of the Professions (NYSED) regulations require that participants must be present for the entire approved educational activity, 9:00 a.m.–4:00 p.m., in order to receive continuing education credits.
There is no accommodation in the State Regulation for late arrival, late return from lunch or breaks, or early departure. At present, there is no procedure for granting partial credit for approved continuing education events.
If there are any changes in State Regulation, this policy will be updated accordingly.
This program has been approved for the following continuing education credits:
Social work (6 hours)
LMHC (6 hours)
LMFT (6 hours)
CASAC renewal (5.5 hours)
Psychology (6 hours)
Education (6 hours)
Successful completion for the award of approved continuing education credits requires attendance at entire training/workshop and submission of a completed evaluation form.
---
Cancellation Policy
No refund can be made for cancellation seven or fewer working days before the event or for no-shows. Cancellations more than seven working days before a workshop will result in a refund less a $15.00 cancellation fee. Requests for refunds must be received in writing.
All registered participants will be notified via email if there is a training/workshop cancellation. Registered participants will be offered a full refund or registration in another offered training/workshop.
---
For further information, please contact:
The Institute for Parenting
Linen Hall, Lower Level Room 8
p - 516.237.8513
e - theinstituteforparenting@adelphi.edu