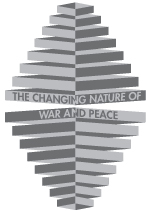 Join us for a lecture with David Finkel, author of the 2014 Adelphi Community Reads book Thank You For Your Service.


David Finkel is a journalist and author who since 2007 has been documenting the effects of war on the human psyche. His most recent book, the critically acclaimed Thank You For Your Service, chronicles the challenges faced by American soldiers and their families in war's aftermath. It is the recipient of the Carla Cohen Literary Prize for non-fiction and a finalist for the 2013 National Book Critics Circle Award in non-fiction, the Los Angeles Times Book Prize for Current Interest, and the New York Public Library's Helen Bernstein Book Award for Excellence in Journalism. His previous book, The Good Soldiers, a bestselling account of a U.S. infantry battalion during the Iraq War "surge," won multiple awards and was named a top ten book of the year by the New York Times. An editor and writer for The Washington Post, Finkel has reported from Africa, Asia, Central America, Europe, and across the United States, and has covered wars in Kosovo, Afghanistan, and Iraq. Among his honors are a Pulitzer Prize in 2006 and a MacArthur Foundation "genius" grant in 2012. He lives in the Washington, D.C. area.
Tickets are free for both Adelphi Students and for the General Public. Reservations required.
 All seating is general admission – first come, first served.
---
General Public On Sale
Tickets will be available online, by telephone, or in person at  the Lucia and Steven N. Fischer Box Office (located in the lobby of the Performing Arts Center).
There is a limit of two tickets per customer
No group tickets are allowed for this lecture.
 Box office Hours: Tuesday-Friday from 1:00 p.m. – 6:00 p.m.
For more information, visit pac.adelphi.edu or call the box office at 516.877.4000
Sponsored by the 
Collaboration Project
 and
Adelphi Community Reads
. Part of the 
Changing Nature of War and Peace
 initiative.
---
For additional information, please contact:
Maggie Yoon Grafer '98, M.A. '08
Director for Community Relations and the President's Office
p – 516.877.3844
e – yoon@adelphi.edu
Collaboration Project
e – aucp@adelphi.edu