Registration for this event is now closed, but you can watch Dr. Stanley's presentation
live
on November 6 on
Adelphi's YouTube channel
 or via the
embedded video
at the bottom of this page.
---
The Center for Health Innovation invites you to a lecture and panel discussion.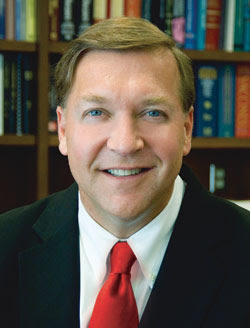 Dr. Samuel Stanley, President of Stony Brook University, will keynote this event.  Dr. Stanley was one of the nation's highest recipients of support from the National Institutes of Health (NIH) for his research focusing on enhanced defense against emerging infectious diseases. He is an expert in the biological mechanisms that cells employ when responding to infectious agents such as parasites, bacteria, and viruses. 
The event will also feature experts in the field of infectious disease and public health including: 
Philip Alcabes, Ph.D., Professor, Adelphi University College of Nursing and Public Health, and author of Dread: How Fear and Fantasy Have Fueled Epidemics from the Black Death to Avian Flu
L. Reuven Pasternak, M.D., CEO and Vice President for Health Systems at Stony Brook University Hospital
Victor F. Politi, M.D., FACP, FACEP, President and CEO of NuHealth System
Donna Armellino, R.N., DNP, CIC, Vice President for Infection Prevention at North Shore-LIJ Health System
Lawrence Eisenstein, M.D., FACP, Commissioner of Nassau County Department of Health
Barry Rosenthal, M.D., Director of Winthrop University Hospital, Department of Emergency Medicine
Zainab Attahiru, M.S.N., RN, Nurse Researcher and Jonas Nurse Leader Scholar
Light refreshments will be served. 
---
For more information, please contact:
Audrey Onderdonk
e – aonderdonk@adelphi.edu