6 CE and 6 NYS OASAS clock hours
Emotion regulation and emotion processing have gained increasing importance in CBT. However, in some cases clinicians and clients may find themselves inadvertently collaborating to "eliminate" unpleasant emotions, rather than enhance the capability of a range of emotions that are often an inevitable part of life. For example, jealousy, envy, anger, anxiety, sadness and loneliness are part of the human experience and may reflect core values and meanings. In this workshop we will review how the client's beliefs and strategies about different emotions may maintain or escalate problematic coping strategies such as avoidance, rumination and blaming.
The Emotional Schema Model is a Meta-Emotional Model of psychopathology. Emotional schemas include beliefs about the duration, controllability, impairment, comprehensibility, uniqueness, complexity, guilt and shame about emotional experience. As a result of these interpretations, problematic strategies for coping result from these interpretations. In this workshop we will review how the clinician can identify and evaluate emotional schemas, link these schemas to psychopathology and problematic coping, modify these schemas, use a variety of CBT techniques to develop more flexibile, life-enhancing schemas, and support patients in using emotional experience to develop deeper meanings in their lives.
Key learning objectives:
Identify the client's emotional schemas
Link specific beliefs about emotions to problematic coping
Modify emotional schemas and strategies to allow for greater flexibility and adaptiveness
Broaden the range of emotions that can be accepted and experienced
Training modalities:
Lecture, role play, experiential reflection
Key references:

Leahy, R.L. (2015) Emotional Schema Therapy: A Practitioner's Guide. Guilford: New York 
Leahy, R. L. (2014). Emotional schema therapy. In N. Thoma & D. McKay (Eds.), Working with Emotion in Cognitive Behavioral Therapy: Techniques for Clinical Practice. Guilford Press: New York
Leahy, R.L. (2015). Emotional schema therapy. In John Livesley, G. Dimmagio, and J. Clarkin (Eds.) Integrated Treatment for Personality Disorders. Guilford: New York
Leahy, R. L. (2010). Emotional schema therapy. In J. Herbert and E. Forman (Eds.), Acceptance and mindfulness in cognitive behavior therapy:  Understanding and applying the new therapies. New York: Wiley.
Implication for everyday clinical practice of CBT:
The emotional schema model can enhance CBT practice by helping clinicians understand how clients' fears and beliefs about emotions can interfere with therapy and how to modify these beliefs to deepen therapy and assist clients in facing difficult experiences and memories.
» View workshop fees and register
---
About the Workshop Leader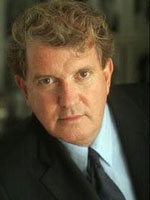 Robert L. Leahy (B.A., M.S., Ph.D., Yale University) is the Director of the American Institute for Cognitive Therapy in NYC. He has authored and edited 24 books on cognitive therapy and psychological processes and is the Past-President of the Association for Behavioral and Cognitive Therapy (ABCT), Past-President of the International Association for Cognitive Psychotherapy, Past-President of the Academy of Cognitive Therapy and Clinical Professor of Psychology in Psychiatry at Weill-Cornell Medical School. His books have been translated into 20 languages. He has been featured in print and televised media worldwide and is a frequent keynote speaker and workshop leader in conferences throughout the world. Dr. Leahy is the Honorary Life-time President, New York City Cognitive Behavioral Therapy Association and Distinguished Founding Fellow, Diplomate, of the Academy of Cognitive Therapy.