Adelphi University is pleased to welcome
Jacqueline Woodson
as the speaker for the 2016 Rita Diamandopoulos Lecture in Literature. A book signing will follow the lecture.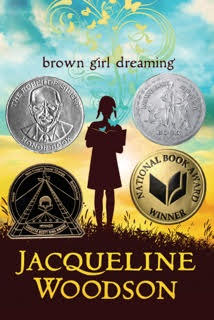 Jacqueline Woodson '16 (Hon.) is the 2014 National Book Award for Young People's Literature winner for her New York Times best-selling memoir, Brown Girl Dreaming. Author of more than two dozen books for young readers, Woodson is a four-time Newbery Honor Book winner, a recipient of the NAACP Image Award, a National Book Award finalist for Hush and Locomotion, a two-time Coretta Scott King Award winner and was recently named the Young People's Poet Laureate by The Poetry Foundation.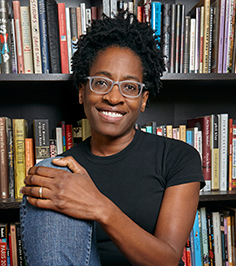 Woodson's books include The Other Side, Each Kindness and Beneath a Meth Moon, which is currently being adapted for the screen by Jonathan Demme. Her Miracle's Boys received the Los Angeles Times Book Prize and was adapted into a miniseries directed by Spike Lee. Woodson has won several lifetime achievement awards, including the Margaret A. Edwards Award in writing for young adults, the St. Katherine Drexel Award and the 2012 Anne V. Zarrow Award for Young Readers' Literature.
Woodson writes about characters from a variety of races, ethnicities and social classes. Her books feature strong female characters and she often writes about friendship between girls, often facing such difficulties as teen pregnancy, racial issues, sexual abuse and class tension. "I can't write about nice, easy topics because that won't change the world. And I do want to change the world—one reader at a time."
For more information on Jacqueline Woodson, please visit prhspeakers.com.