In the 1960s, at a time of major demographic shifts and culture wars, Nassau and Suffolk counties held a position as the most prosperous area in the United States. Mirroring the decade's growth and shiny newness, the early part of that decade was an era of optimism on Long Island: the age of Camelot, the Beatles and rock and roll. Both John F. Kennedy and Richard Nixon recognized the region's up-and-coming status, making stops here during their 1960 campaigns. The 1964–1965 World's Fair, perched off the Grand Central Parkway, was a celebration of American capitalist and pop cultural preeminence.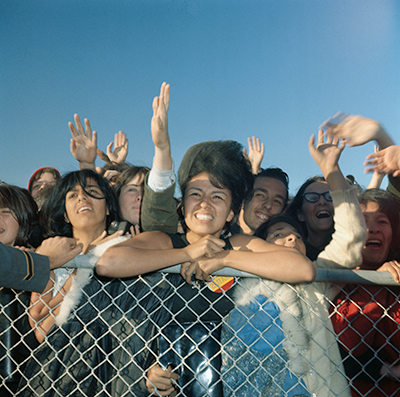 And, right next door, the Beatles made music history at Shea Stadium in August 1965 with a sold-out live show in front of screaming suburban teenagers. As the decade wore on, Long Island was a microcosm of the same powerful forces shaking the rest of the nation, holding both a uniquely privileged position and a status of vulnerability, experiencing the same dilemmas locally that impacted other areas of the United States.
Join us as Joshua Ruff, curator of the major new exhibition Long Island in the Sixties at the Long Island Museum, returns us to this fascinating decade through glimpses of historic clothing, photographs, pop culture artifacts and much more.
Friends of the Adelphi University Library lecture.