This workshop is sold out.
6 CEs and 6 NYS OASAS clock hours.
Lunch included
Mindfulness has become a buzzword in the 21st century. We have seen it widely integrated into our culture in various different forms including education, business and medicine. This course provides a general overview of mindfulness and methods of integrating mindfulness within the psychotherapeutic intervention.  We will outline step-by-step approaches to utilizing mindfulness with clients to help facilitate therapeutic goals to create intrinsic change with our clients.
Objectives:
Individuals will be able to define mindfulness.
Participants will experience mindfulness exercise.
Participants will gain an understanding on the benefits of mindfulness including:

Sustaining momentary presence
Heightened awareness of our internal/external landscapes
Reduction of stress and negative thought patterns
Increased patience and tolerance for self and others
Promotion of wholeness, reduction of separateness
Restoring an increased momentary awareness of our automatic actions and behaviors
Learning to relate directly to your mind; thoughts, emotions, behaviors, events that cause stress.
Solution focused approach to situations, void of projections and extreme fear.
Participants will be utilize these key factors in counseling sessions:

How to utilize mindfulness in session
Mindfulness and the therapeutic relationship
Everyday mindfulness as stress reduction
Utilizing mindfulness as a process
Steven J. Pinto, M.S., LMHC, NCC, CAMS-1—Life Center
Mr. Steven Pinto serves as the Director of Operations at the Life Center in Huntington. Steven Pinto is a Licensed Mental Health Counselor who specializes in individual, adolescent, substance abuse, and anger management counseling. Mr. Pinto has experience working with both adolescents and adults, including those with psychiatric conditions such as bi-polar disorder, schizophrenia, mood disorders, anxiety disorders and depression. Professionally, Mr. Pinto has worked with Family Service League and The Long Island Council on Alcoholism and Drug Dependence. Mr. Pinto received his Mental Health Counseling degree from C.W. Post with a focus on mental health conditions and disorders. Mr. Pinto has consulted various professional organizations on substance abuse, and continues to work extensively with local schools to provide educational programs focused on mental health. 
This event is sponsored with the generous support of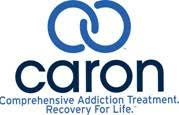 This program has been approved for CEU credits by the New York State Education Department's State Board for Social Work. Adelphi University School of Social Work is an approved provider of continuing education for licensed social workers #0032. *According to NYSED, in order to award social work clock hours; "When you offer a multi-day or multi-part course/educational activity, the learner must complete all parts in order to earn the certificate for contact hours, in the same way that a student must complete a semester-long course to receive college credit. You may not award partial credit for a program, even a one-day program, if the learner does not complete all requirements at that time."*