Help strike out breast cancer!
---
Jean Rettura a volunteer with The Adelphi NY Statewide Breast Cancer Hotline & Support Program has organized the 2nd annual bowling fundraiser to benefit the program. We hope you will join us for an afternoon of fun and great company.
---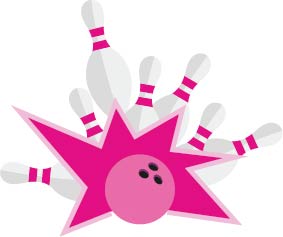 Cost
$30.00 per person which includes:
2 hours of bowling
bowling shoes
pizza
unlimited soda
There will also be a 50/50 raffle and a Chinese auction.
---
Registration
Pre-registration is required. Your registration/payment must be received no later than October 27, 2017.
Or call 516.877.4325 (please leave your name, phone number and the number of bowlers)
---
Payment
Payment must be made in advance and received before Friday, October 27, 2017
The cost to attend the event is $30.00/per person
Make your check payable to: Jean Rettura
Mail your check to:
Jean Rettura
724 Herzel Blvd.
West Babylon, NY 11704