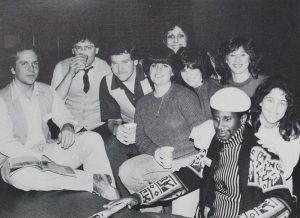 We invite Adelphi alumni, faculty and staff to join Professor Sal Primeggia and guest bartenders to relive the 70's, 80's, and 90's in the Rathskeller.
Enjoy live music from Permission to Launch featuring Adelphi alumni, Carl James Eriksen '07 and Alison Amato '09, M.S.W. '13.
Registration
Pre-registration is available for this event, but not required.
Registration fee: $15 entrance fee includes light fare. Cash bar.