With Stanton Peele, J.D., Ph.D.
---
This workshop is sold out.
 6 CEs
Although addiction is traditionally consider by AA and the 12 steps to be a disease and is projected to be cured by the chronic brain disease model, this workshop focuses on an opposite approach, for the following reasons: (1) disease models have never and can never explain the causes, courses, and cures for addiction; (2) they must be replaced by a complex interactive addictive model that focuses on choice, environment, and community; (3) new models of addiction treatment, based on Buddhism and harm reduction, are more accurate and present more effective models of treatment; (4) these effective models place a value on the individual and reinforce personal efficacy; they reflect real-world considerations faced by the addicted individual; they are non-perfectionistic and here-and-now; (5) these effective models have much in common with the basic tenets of social work: they meet people where they live, emphasize real-world environmental concomitants of addiction, and are tolerant, incremental, and empowering.
Learning Objectives:
Understand the limitations on the comprehensiveness and effectiveness of dominant models of addiction.
Present alternative ways of thinking of and treating addiction based on Buddhism and harm reduction.
Outline clinical skills of mindfulness, tolerance, empowerment, harnessing personal and community resources.
Manage client and therapist imperfection, incremental change, relapse events, continuing use and even failure.
Project a new vision of addiction and its treatment for the 21st Century for self and others.
---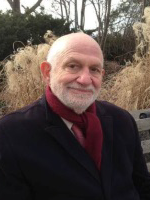 Stanton Peele, J.D., Ph.D., has been a cutting-edge figure in the addiction field for four decades since the publication of Love and Addiction in 1975. He has been a pioneer in an experiential, culturally and environmentally sensitive understanding of addiction and of practical, life-management approaches to treatment, harm reduction, and self-help.
Along the way, Stanton has written 12 books (including The Meaning of Addiction, Diseasing of America, The Truth About Addiction and Recovery, 7 Tools to Beat Addiction, and Addiction-Proof Your Child) and 250 professional articles, won numerous awards (including from the Journal of Studies on Alcohol and Drugs and the Drug Policy Alliance), and created the Life Process Program for addiction treatment, which continues to be utilized worldwide. His latest book, Recover! An Empowering Program to Help You Stop Thinking Like an Addict and Reclaim Your Life (Da Capo, 2014), written with Ilse Thompson, incorporates mindfulness and meditation techniques into a comprehensive self-help program. Stanton also lectures on addiction around the world.  He has blogged as an addiction expert for The Fix, Psychology Today, Reason, Rehabs.com, Substance.com, and The Huffington Post. He was named the best addiction blogger by All Treatment and one of the ten most influential figures in the addiction field by The Fix.
This program has been approved for CEU credits by the New York State Education Department's State Board for Social Work. Adelphi University School of Social Work is an approved provider of continuing education for licensed social workers #0032. New York State Office of the Professions (NYSED) regulations require that participants must be present for the entire approved educational activity in order to receive a certificate for continuing education credits. There is no accommodation in the State regulations for late arrival, late return from lunch or breaks, or early departure. At present, there is no procedure for granting partial credit for approved continuing education events. If there are any changes in State regulation, this policy will updated accordingly.