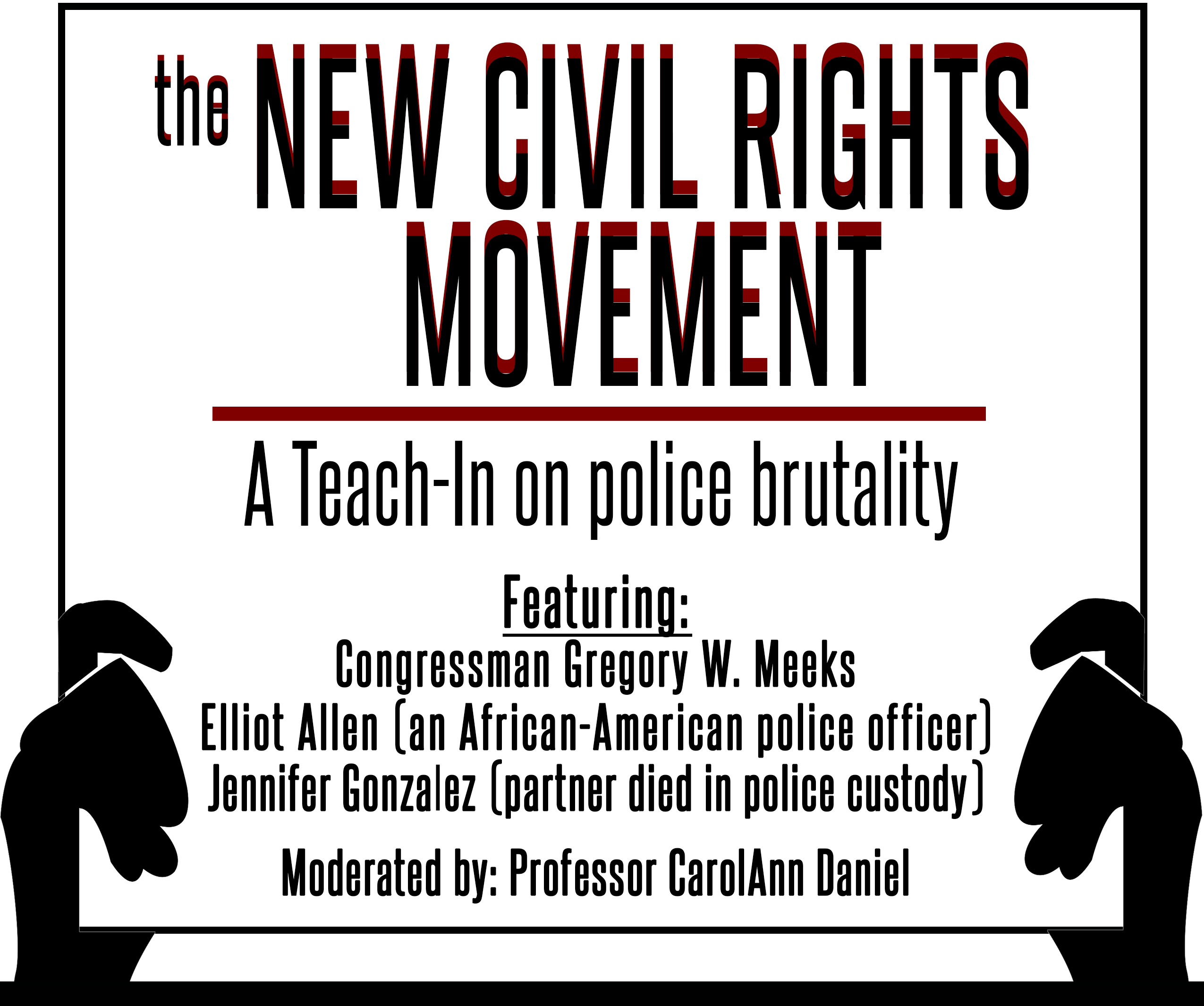 This Teach-In will begin with a panel on racial profiling, including:
Gregory W. Meeks, Congressman
Elliot Allen, Police Officer
Jennifer Gonzalez, partner died in police custody
The panel will be followed by calls for solidarity in the Adelphi community, led by Professor CarolAnn Daniel of the School of Social Work, and smaller group discussions about actions that can be taken.
---
For more information, please contact:
Devin Thornburg
e – thornburg@adelphi.edu
The event is co-sponsored by the Adelphi University
Center for African, Black and Caribbean Studies
and
Criminal Justice Program
. Part of the
Changing Nature of War and Peace
and Conversations on Race initiatives.
Student Organizers: Jasmine Brown, Trevena Goulbourne, Janaya Hunt, Patrice Kerlegrand and Sabrina St. Eloi-Chacha.