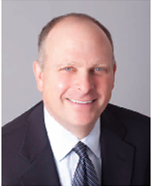 Steven Greenberg, CBS Radio news host of "Your Next Job", a popular feature that focuses on jobs and careers, will be coming to the Garden City campus to shed light on how college students (and recent grads) can maximize their chances of landing a good job.
Having served as a HR manager and general counsel for a leading toy manufacturer, Steven has worked in the staffing industry for over 15 years. Of greatest relevance to many college students is that he has developed relationships with HR managers at many leading employers, and heard their advice on how college students can get hired now.
This workshop will be a fun, very fast paced workshop, covering:
 The Five Biggest Mistakes College Students Make, and How to Fix Them
The Job Interview Quiz – what employers can (and can't) ask may surprise you
Hired or Fired? How Facebook, Twitter and LinkedIn Can Help or Hurt Your Career
Three Things Employers Wish They Could Tell You
The Two Most Important Words to Use in Any Job Interview
How to Ask for a Raise
The workshop will be very relevant to alumni, grad students and older job seekers as well.
---
For more information, please contact:
Leadership Certificate Program
e – leadership@adelphi.edu