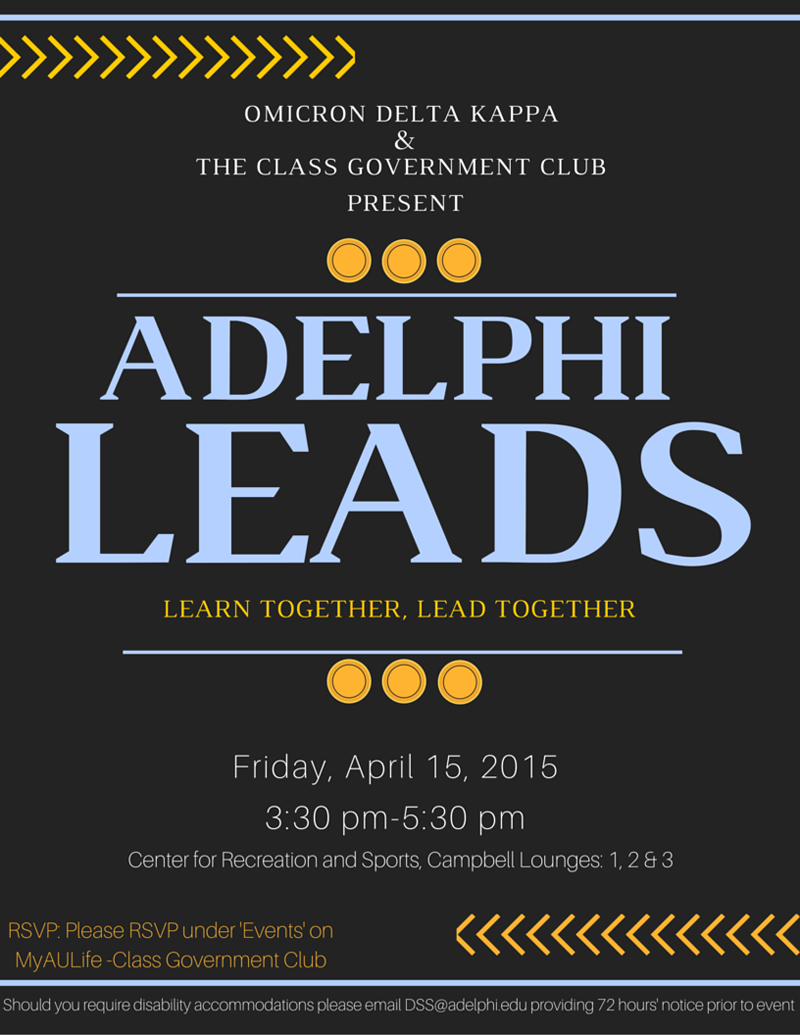 Adelphi Leads is a leadership conference led by Adelphi students. Participants will get a chance to sit in on a variety of workshops throughout the time period.
Workshops will cover a variety of topics, from organization, conflict resolution, putting on successful events, and more.
Speakers at this event will be Adelphi students who are exceptional leaders in clubs, sports, the performing arts, academia, and Greek life. They will be sharing the knowledge, lessons, and skills that they have obtained from being involved.
This is a wonderful opportunity for students to learn from those who understand their situation best- their peers.
» RSVP for this event on MyAULife
In order for students to get credit for the event toward the Leadership Certificate Program, they must register on Handshake.
Should you, or your guests, require an accommodation based on a disability, or need to request an ASL interpreter, please contact the
. Please allow for a reasonable time frame prior to the event; we suggest a minimum of five business days.