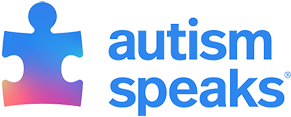 On October 14 the Bridges to Adelphi program will be partaking in the Autism Speaks walk and we are looking to raise $1,000 for the organization.
Bridges to Adelphi offers individualized comprehensive academic, social, and vocational support services that are designed to make the transition from high school to college easier for those who are diagnosed with autism spectrum disorder (ASD), anxiety, and other non-verbal learning disabilities. Bridges to Adelphi believes in promoting awareness by working with organizations to help end negative stigmas around ASD. We walk because we believe in the power of unity and acceptance for those with ASD. We would greatly appreciate if you joined or donated to our Bridges to Adelphi Team in order to be a part of this beneficial cause.
» Join or Donate to the Bridges to Adelphi Team
---
If you have any questions, or if you have an organization that wants to join us, please contact: 
Maria Lewis
Social Coordinator, Bridges To Adelphi Program 
e – malewis@adelphi.edu
Coronavirus Update: As New York is on a "pause" for social distancing purposes, all in-person events for the next several weeks have been converted to online, postponed or canceled. Please check this page as information will be updated as possible—and call ahead before any upcoming in-person events until further notice. Thanks.