Tickets are currently on sale to Adelphi University PAC members.  Members should click here to purchase tickets. 
Tickets go on sale to the general public on Tuesday, August 7, 2018.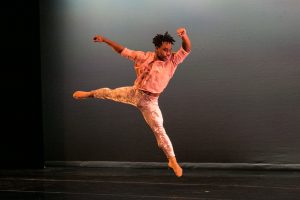 Featuring the students of the Department of Dance.
This fall, we are pleased to present the world premiere of Manuel Vignoulle's Le Lien (The Link).  Created for the students of the Department of Dance, Le Lien explores the diverse situations where we are linked to one another, feeling independent at times, but actually, always being co-dependent on a higher scale.  This piece examines the thread that connects not only humans to other humans, but also humans to Nature, beings to beings and life to life.
The program will also include other ballet and modern works choreographed by Frank Augustyn, Orion Duckstein, Juan Rodriguez and Adelheid B. Strelick.