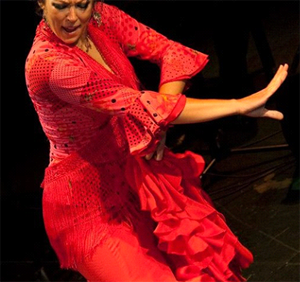 International star Auxi Fernández will perform a brief Flamenco dance at the University. This incredible bailadora will also give an basic workshop on this traditional dance style.

Also featuring musician: Jay M. Loomis (Stony Brook University).
All Adelphi students, faculty and staff are welcome to attend this free event.
Should you, or your guests, require an accommodation based on a disability, or need to request an ASL interpreter, please contact the
. Please allow for a reasonable time frame prior to the event; we suggest a minimum of five business days.