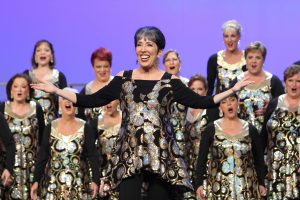 Tickets are currently on sale to Adelphi University PAC members.  Members should click here to purchase tickets. 
Tickets go on sale to the general public on Tuesday, August 7, 2018.
Join the award-winning Greater Nassau Chorus for an afternoon of ringing chords you won't soon forget. Since 1960, this women's barbershop chorus has been bringing four-part a cappella music to Long Island and beyond with a repertoire of contemporary music, show tunes and popular favorites. Under the direction of Master Director 700 Harriette alters, the Greater Nassau Chorus invites you to journey with them through the history of a uniquely American art form- barbershop vocal harmony, the black belt of a capella singing!