Part of the Horace McDonell Speaker Series. 
---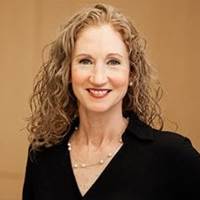 Barbara Morrissey is vice president of intellectual property and information technology at Northwell Health, New York State'slargest employer. She has her B.S. in biology from Adelphi University, and an M.S. in biology and J.D. degree from St. John's University.
There will be a light mixer after the lecture in University Center, Room 216.
The Business of Science/Horace McDonnell Lecture Series, a joint program of the Willumstad School of Business and the College of Arts and Sciences, introduces students, primarily in the sciences, to jobs and careers in the business fields. Accomplished practitioners, who studied sciences as undergraduate students and then went on to achieving success in the business side of enterprises, come to campus to share their experiences and offer useful perspectives that broaden student choices and aspirations.
This event is part of Adelphi's
Leadership Certificate Program
. However, you do not need to be a part of the Leadership Certificate Program to attend this event.
---
About the Leadership Certificate Program
The Leadership Certificate Program is an interdepartmental initiative hosted by the Center for Career and Professional Development, the Center for Student Involvement, the Office of Alumni Relations and the Robert B. Willumstad School of Business.
Its goal is to offer Adelphi undergraduate and graduate students opportunities to develop leadership and professional skills. Participants are able to attend workshops on a wide variety of topics during the course of the year. 
---
Requirements for Students
To participate in the Leadership Certificate Program, submit the registration page by clicking Join Event and RSVP for a minimum of six events. Each student must complete the workshops within the academic year.
Events added throughout the year
---
For more information, please contact:
Kathleen K. Dillon
Executive Assistant to the Dean of Business
p – 516.877.4684
e – dillon@adelphi.edu

Leadership Certificate Program
e – leadership@adelphi.edu