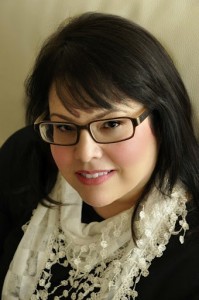 by Erin Donohue

Deborah Serani, Psy.D., an adjunct professor at the Gordon F. Derner Institute of Advanced Psychological Studies, was named one of the Top 50 Psychology Professors to follow on Twitter (@DeborahSerani) by onlineschools.com. In her view, her passion for the social media outlet and the platform as a whole makes her a better clinician and professor.
"I love, love, love social media," she said. "It's exponentially faster, broader and more personal than traditional media in its ability to share information."
Although she enjoys the feel of a newspaper or academic journal, she is drawn to the quickness and real-time power of Twitter. The 140-character limitation is a test she revels in. "I like the challenge of finding an interesting or humorous way to share research and psychology-related things in that short form," Dr. Serani said.
Dr. Serani's recent book, Depression and Your Child: A Guide for Parents and Caregivers, has made her a go-to expert on youth with mental illness. So how does she marry her love of social media with its potential negative effects? "I counsel adolescents—as well as adults—to question what they are looking for when they use social media," she said.  "Is it to feel connected?…To gossip?…To stroke your ego? Once they learn if and why it is valuable, I encourage them to establish a time frame for online use." Managing the amount of time you spend socially online is just as important as balancing your social life offline Dr. Serani advises. She often suggests a limit of one hour a day on social media.
Outside of writing books (she is finishing her third), having an active private practice and teaching the graduate course Psychodynamic Principles in Children and Adolescents at Adelphi's Hauppauge Education and Conference Center, Dr. Serani is a technical advisor on mental health issues for television's Law and Order: Special Victims Unit. The show writers present her with a script, and she lets them know if the idea is viable and believable and, most importantly, not stigmatizing for those who live with mental illness. Two of the episodes she consulted on were awarded Golden Psi Awards by the American Psychological Association. Fans of the show would recognize Dr. Serani as the Hon. D. Serani—a judge on the program. Recently, though, producers have recast the character with a male actor. "It's still a kick for me to see my name on the bench though," Dr. Serani said.
---
About Adelphi: A modern metropolitan university with a personalized approach to higher learning.
Adelphi University is a highly awarded, nationally ranked, powerfully connected doctoral research university offering exceptional liberal arts and sciences programs and professional training with particular strength in its Core Four—Arts and Humanities, STEM and Social Sciences, the Business and Education Professions, and Health and Wellness. Adelphi is dedicated to transforming students' lives through small classes, hands-on learning and innovative ways to support student success.
Founded in Brooklyn in 1896, Adelphi is Long Island's oldest private coeducational university. Today Adelphi serves nearly 8,000 students at its beautiful main campus in Garden City, New York—just 23 miles from New York City's cultural and internship opportunities—and at dynamic learning hubs in Manhattan, the Hudson Valley and Suffolk County, and online.
More than 115,000 Adelphi graduates have gained the skills to thrive professionally as active, caring citizens, making their mark on the University, their communities and the world.